Have you ever found yourself saying, "I don't have time to practice DJ'ing"?
You're not alone! Life has a way of throwing curveballs, from work and family to just about everything else.
But fear not because we've got some exciting insights to help you make the most of your DJ journey, even when time seems to slip through your fingers.
Unlocking DJ Success with Steven Bartlett: 
Recently, our team had the privilege of listening to Steven Bartlett, the UK's number 1 podcaster and entrepreneur, with an impressive seat on Dragons Den.
His talk was brimming with insights and was so inspiring to us all. Steven is coincidentally learning to DJ, so this piece of wisdom stood out for us all, and I wanted to share this with you today.
'The Discipline Framework'
Steven Bartlett shared an invaluable concept:
Discipline = The value of the goal + the reward of the pursuit – the cost of the pursuit.
In other words, it's all about finding the right balance between your passion for DJing, the satisfaction of mastering it, and the effort you put in.
I'll let him explain this concept further with an extract from his latest book 'Diary Of A CEO – 33 Laws for Business & Life:'
---
Removing the Friction: 
One practical tip Steven shared was the importance of removing friction from your goal. In learning to DJ, the friction was the distance.
For him, it meant setting up his decks in the kitchen, where they became a part of his daily life. He could easily mix a few tracks while making coffee or waiting for dinner to cook.
It's all about integrating DJing into your daily routine. Take a peek at my home DJ setup (spoiler: it's probably not much different from yours). A simple speaker and decks tucked away in a corner of the room can do wonders!
Secret Footage: 
We were so close to the front that it seemed like a missed opportunity not to get a quick video of this nugget of knowledge gold.
Here's the clip of how simple changes can increase your learning potential.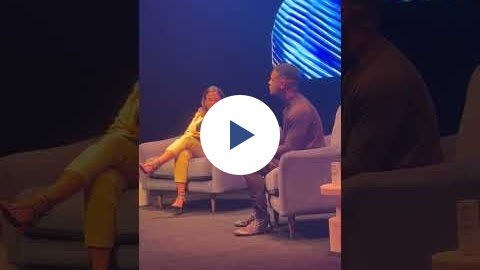 ​
A Shortcut to Progress: 
If you want to fast-track your DJing skills, consider taking a course. Our courses provide a chronological list of lessons, eliminating the need to search for tutorials on YouTube or Google.
You can simply log in, complete a lesson a day, and watch your DJing skills soar.
---
Discover Your Most Productive Hours: 
We all have our "productive hours." Some of us are early birds, while others thrive in the late hours. Identify when you're most engaged and dedicate just 30 minutes during that window to mixing.
Whether you wake up an hour earlier or stay up a bit later, use that time to dive into your DJing passion.
Practice, Anywhere, Anytime: 
Remember, you don't always need to practice in front of your decks. Create playlists during your commute or lunch break, and challenge yourself to have fun with your pre-planned tracks when you have the chance.
---
What I'm Listening to: 
​Jungle, Joy Anonymous – JOY (Back On 74) -Two of my favourite electronic bands coming together!
​​​Mobb Deep – Survival Of The Fittest -I've started to listen to Mobb Deep again after listening to this podcast!​
​Duck Sauce, A Track, Armand Van Helden – Ask Me -Just look at that collaboration of artists!
​​​Luude, Bru-C, Kevin Lyttle – TMO​-​ Turn Me On reminds me of being a kid, so it's ace to hear it flipped into a D&B banger!
So, whether you're a seasoned pro or just starting out, don't let the chaos of life hinder your DJing dreams. Embrace the Discipline Framework, remove friction, and make the most of your productive hours.
You'll be amazed at how quickly you progress.
Keep mixing, and let's make time for what we love!
We're here to support you!
We hope these tips have pointed you in the right direction. Even with this knowledge, be prepared to make plenty of mistakes and fail a few times. It's all part of the journey and will give you valuable experience that will make you a better DJ. Ultimately though, success doesn't happen overnight. It's about putting in the time and dedication to achieve your goals.
But there are ways to speed things along! As well as our Complete DJ Package, designed to help you achieve your DJ dreams fast, we offer a range of comprehensive beginner courses to take your skills to the next level!