Does this sound like you?
Are you a passionate DJ but finding managing your ever-growing music library challenging? Are you overwhelmed by the clutter of tracks, struggling to organise by genre, energy, vibe, or BPM? Do you feel stuck in old habits and crave to automate your music management process?
I would love to be able to automate my music library, but I don't know how!
I'm unsure what good music management looks like.
I can't tell what genre a track is!
I have way too much music, and I'm overwhelmed!
I need to learn how to prepare a setlist.
All of my songs are in my downloads folder…
How do I stay up to date with music trends?
If so, that's where
we come in

!
Our 'Music Management for DJs' course is designed to
provide solutions

to all those problems and more! It's time to

take control

of your DJ library.
Start Strong
Feeling lost? Our step-by-step guide will provide you with a solid foundation, making sure you're on the right track from the very beginning.
Unveil Music Management
Learn what excellent music management entails and gain a clear understanding of how to keep your library tidy, organized, and efficient.
Genre Detection Made Easy
Tired of struggling to identify a track's genre? We've got you covered! Our course will teach you the tips and tricks to discern genres like a pro.
Tackle Music Overload
Say goodbye to the chaos! We'll show you proven strategies to declutter your library, ensuring you can find the perfect track at the perfect time.
Master the Setlist
No more feeling lost during your performances! Prepare setlists like a seasoned pro and keep the energy flowing throughout your entire gig.
Colour, Energy, Vibe, BPM
Organize your tracks effectively based on their unique attributes, making creating perfect blends and mix transitions easier than ever.
Library Organization
Learn to create a structured and visually appealing library, moving your songs out of that downloads folder and into a logical arrangement.
Effortless Decluttering
Our techniques will streamline your library, removing duplicate, lost, or broken files in bulk, giving you more time to focus on what matters – your music.
Backup Made Simple
Worried about losing your precious collection? Our expert guidance will help you set up a reliable backup system to safeguard your music.
Stay In Tune
We'll show you the best resources and strategies to keep up-to-date with the latest music trends, ensuring your sets remain fresh and exciting.
Unearth Unique Edits
Find hidden gems! Discover where to source exclusive and creative edits of tracks to stand out from the crowd.
Automate Like a Pro
Time is valuable. Learn how to automate various tasks, so you can focus on honing your DJ skills and captivating your audience.
What You Get With Crossfader!
A Bespoke System
A learning journey that adapts to your DJ type. We have built this course with the intention of any DJ being able to use and implement this course into your own unique workflow. A step-by-step structured system to source, structure, organise, automate and backup your music library.
Everything you need
Over 40 video lessons, written guides, software hacks, and automation methods, all broken down into bitesize modules.
Rapid Results
You can and will understand music management immediately after access to the course. Unlike the art of DJing, which can take time to master, every lesson in the course can be applied to your music library instantly.
Certified Teachers
We are certified by Serato DJ as official trusted educators and recommended by Pioneer DJ. Plus, we have had a combined 30+ years as full-time working DJs.
You asked… we listened!
We believe in putting our incredible community of aspiring DJs first! We've been listening closely to your wishes, dreams, and challenges, and we're thrilled to provide a solution that caters to YOUR needs!
We heard you loud and clear when you said you weren't sure what excellent music management looked like. Our course now provides crystal-clear guidance on organizing your music library like a pro, making it a breeze to instantly find any song you want.
We know it's tricky for you to tell the genres of tracks apart, but fear no more! Our course includes a fun and easy way to become a genre detective. You'll be able to spot genres like magic and impress your audience with your awesome music choices.
You told us that your music library was overwhelming and cluttered. Guess what? Our course includes fantastic tips to tame the music beast! You'll declutter your collection and have a super-organized library that you'll love to show off.
Which type of DJ are you?
When managing your music, do any of these sound like you?
The Too Much Music DJ
Has millions of songs but often plays a lot of the same music!
The Startup DJ
Overthinks genres, only rips music from youtube, and always trying to figure out where to set hot cues.
The USB DJ
Only knows the basics of sync manager. Would benefit from intelligent playlists. The organisation has become repetitive.
The Streamliner
Once this DJ downloads a track, it's colour coded, categorised and all metadata is organised immediately. A system to automate all of this would be ideal for this DJ. Not to mention a way to declutter and keep things organised.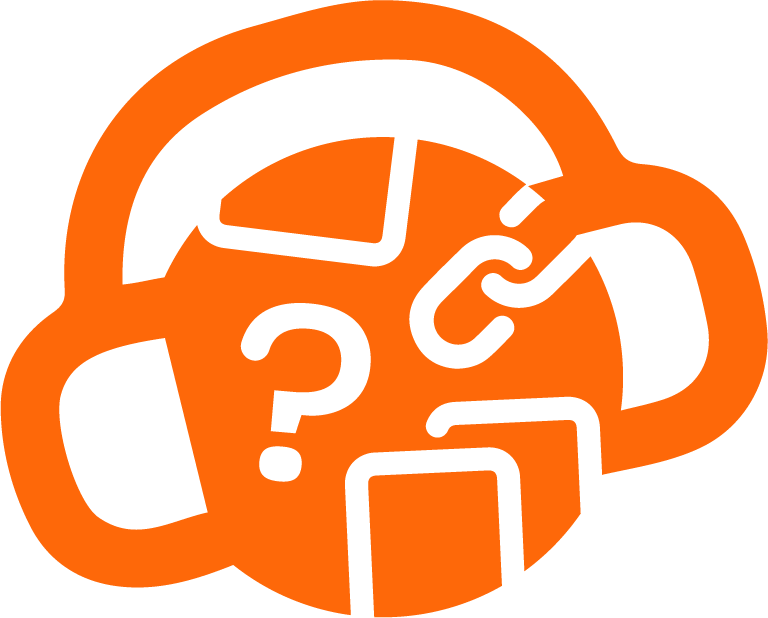 The Messy Library DJ
Has random url's in track titles, duplicates, and random folder titles built up through years of poor management.
The Open Format DJ
Has to manage so many genres and gets overwhelmed. Needs to declutter and would benefit from better automation. This DJ must regularly review history sets and create systems to streamline the process.
The Software Mover
Doesn't want to be limited by any single DJ software, likes the flexibility of using more than one. However, they would benefit from systems that allow easy transferring and cloud storage for simple synchronising between platforms.
The Early Organiser
This DJ is confident in organising their music library but needs more inspiration on finding new music, unique edits, and planning more creative mixes.
We have designed this course from top to bottom with these DJs in mind. This has made creating this course much more intentional, as we know exactly the type of DJ who needs good music management.
What do I get if I sign up?
Get lifetime access to the course and learn 24/7 with over 40 lessons.
This course is structured into five modules.
Module 1
Sourcing – Learn where to find your music in the first place. The difference between streaming and owning music. Where to find new and unique edits of tracks and how to get onto record label mailing lists. You will also learn the importance of file quality and discover hacks to convert your Spotify playlists into your DJ software.
Structure Of The Course

Different Platforms & What They Offer

Streaming vs Owning

Spotify to DJ Software

Promo & Mailing Lists

Finding Music

Definitions

The Importance of File Quality
Module 2
Categorisation – What is a genre? How do you know the difference and what if you get it wrong? Learn how to categorise each track the right way and save yourself a headache in the long run.
Understanding Genres

No Right or Wrong for Genre Names

Sub Genre Names
Module 3
Organisation – This is where systems come into place. Learn where to store your music and backup safely and efficiently. Declutter your music library for peak performance and store your files in a neat & tidy system so you can spend more time DJing than organising.
Music Storage Management

Where Should You Keep Your Music?

Keeping Files In One Place

iTunes / Apple Music

Dropbox

Cloud Library Sync

Importing to DJ Software

Organising By BPM

Organising By Key

Organising By Energy

Cleaning Up Your Music Collection

Backing Up Your Music Library

Restoring Your Music Library

Lexicon
Module 4
Music Library – See how we organise each of our libraries! Learn how to automate smart crates, create custom columns, discover unused settings in your DJ software and master methods like tagging, colour coding and advanced sync manager systems.
How Our Libraries Look

Streaming Playlists

Automate Music Library

Custom Create Columns

Other Organisation Methods

Rekordbox Sync Manager

Serato Settings

Rekordbox Settings
Module 5
Advanced Management – This is where we clean up your music library, discover how history sets are the ultimate cheat code and get hands-on with workflow.
History Playlists

Playlist Palettes & Prepare Crates

Shortcuts

How Your Organisation Can Impact Your DJ Sets

Hands-On Workflow

Bonus Content
Bonus lessons
Did we mention there are some secret bonus lessons included as well?! These include how to auto-import, a hot cue preparation tutorial, zip file and USB lessons!
Wait… there's more!
3 Months of FREE Beatport or Beatsource streaming.

(new customers only)

50% off your first month with Lexicon DJ. (The ultimate music management system)

Free Crossfader Music Pack with hundreds of royalty-free music and sound FX.

25% off the first month of BPM Supreme.

(new customers only)

Join a growing community of thousands of like-minded DJs in our private Discord & Facebook groups.
Questions?
Music Management Course FAQs

Will there be music provided in this course?
We provide you with everything you need to get started. With our exclusive Crossfader Music Pack and Training Tools and a three-month free trial to popular music streaming services like Beatport or Beatsource (new customers only), you'll have access to a vast music library for your DJing journey.
We guide you through signing up and importing music, so you can start organising your music immediately.
Does the course cater to my specific DJ software?
Music management applies to ANY DJ software. Although there are specific tutorials on Serato DJ and Rekordbox, you can apply most of this course to your DJ software. The tutors are always available to help in the comments of each lesson, so if you have any specific questions about your software, we're happy to help. However, if you can't apply this course to your specific DJ software whilst taking it, we offer a no questions asked 30-day money-back guarantee.
Do I need to know how to DJ to take this course?
No. You can download Crossfader's free music pack and learn how to organise your music immediately. The whole first module of this course is dedicated to sourcing music. In fact, it will be a great course, to begin with, if you are waiting for your new equipment to be delivered.
I Don't Have Time To Dedicate To Learning How To DJ.
We recognise that time is valuable, so our course is designed to fit your busy schedule. Each lesson is conveniently broken down into bite-sized sections, ranging from 5 to 20 minutes. This lets you learn quickly and squeeze in a quick lesson during your spare moments. Our program is available 24/7, allowing you to access the lessons whenever convenient. With just a few hours of focused learning each week, you can master essential DJing skills and progress on your DJing journey.
Will I need any external apps that cost money?
The short answer is NO! You will learn to manage your music library without paying for third-party apps or websites.
However, we have a whole lesson on LEXICON DJ, a fantastic music management system, and only through our music management DJ course can you receive 50% off your first month (new customers only). Although this is an app we recommend in the course, you do not need to buy this to make full use of this course.
Our Promise
Our Guarantee
We are confident in the quality and effectiveness of our DJ courses and guarantee you will be well on your way to taking control of your DJ library and music management! If, after 30 days, that hasn't happened, just email us for a full refund.
Or, for any reason, if you find yourself unsatisfied with the course within the initial 30 days of enrolment, simply reach out to our customer support team, and we will promptly refund your investment without any hassle. We have complete faith that our education delivers and want you to feel confident joining us.
Happy Customers
Meet Some of our students
Heavenly Father
I have been DJing for about ten months and absolutely love it. I decided to do your course after deliberating whether I needed it or not. May I say, it's the best choice I ever made. I have learnt so much, so quickly, and only wish I tried it 10 months ago. I'm looking forward to the intermediate course as it will SAVE MONTHS OF EXPERIMENTING! Even my wife, who had no interest, can now do a simple mix after watching a couple of your tutorials.
Amrit Bains
This has by far been the best and most useful course I've ever done! It is structured in such a great way that is easy to follow, but at the same time very informative. I've not used my equipment much in the past, until I did your course! It's just really brought everything together for me and makes me want to use them more than ever now! P.S Loved all the sample music you demo with, thank you!
Anthony Cunningham
Just wanted to say a big thanks, how great this course is! I have started learning how to DJ the past year with 1 to 1 tutors, but I have to say this, has helped me gain my confidence further and this course is easy to understand by the way you have structured each video with techniques. I will be purchasing the advanced course and I look forward to learning more!
Asharidge
I have finished course one, I'm so glad I did, it has helped me heaps! I've been playing around for a few years but decided to go back to basics and start at the beginning. So many questions answered in your tutorials which are excellent. I've got more practice to do and then I'll be starting my second course!
Daren Higgs
I have been a DJ for over 25 years now and never had any lessons, just trial and error and advice from other DJs. I've just completed the beginner and intermediate courses and I have to say I really enjoyed going back over the basics. I have also learnt a lot about the software and use of effects. I will be purchasing the advanced course next week. Great tutorials!
Ditwylite
Thanks for a great course. I'm an older DJ who learnt on vinyl, then moved to CDJS and have recently bought the XDJ RX2. I took these courses to get used to the new technology. Love the courses, they're very clear and easy to follow!
Wfp_hendriks
Jamie, absolutely fantastic course! The way you show the various techniques, the structure of the course and the quality of the videos is top-notch! I have done live teaching sessions before, but I prefer learning using your online teaching courses! Already purchased the advanced course and can't wait to start. Also, love the content you put out on your social media channels. Great way to spend my time during the lockdown!
Get Started
Get the Music Management Course today
THE COMPLETE DJ PACKAGE
OVER 70% CHEAPER
ACCESS TO ALL COURSES
50+ HOURS OF EXCLUSIVE BONUS CONTENT
ALL FUTURE COURSES INCLUDED