We teach
With You Every Step Of The Way
DJ Courses
Have you just bought your first DJ controller and unsure where to start? Mastered the basics and ready to learn creative techniques? Crossfader delivers bite size, chronological lessons to help you build a strong foundation for these skills.
Happy Customers
Testimonials
Heavenly Father
I have been DJing for about ten months and absolutely love it. I decided to do your course after deliberating whether I needed it or not. May I say, it's the best choice I ever made. I have learnt so much, so quickly, and only wish I tried it 10 months ago. I'm looking forward to the intermediate course as it will SAVE MONTHS OF EXPERIMENTING! Even my wife, who had no interest, can now do a simple mix after watching a couple of your tutorials.
Amrit Bains
This has by far been the best and most useful course I've ever done! It is structured in such a great way that is easy to follow, but at the same time very informative. I've not used my equipment much in the past, until I did your course! It's just really brought everything together for me and makes me want to use them more than ever now! P.S Loved all the sample music you demo with, thank you!
Anthony Cunningham
Just wanted to say a big thanks, how great this course is! I have started learning how to DJ the past year with 1 to 1 tutors, but I have to say this, has helped me gain my confidence further and this course is easy to understand by the way you have structured each video with techniques. I will be purchasing the advanced course and I look forward to learning more!
Asharidge
I have finished course one, I'm so glad I did, it has helped me heaps! I've been playing around for a few years but decided to go back to basics and start at the beginning. So many questions answered in your tutorials which are excellent. I've got more practice to do and then I'll be starting my second course!
Daren Higgs
I have been a DJ for over 25 years now and never had any lessons, just trial and error and advice from other DJs. I've just completed the beginner and intermediate courses and I have to say I really enjoyed going back over the basics. I have also learnt a lot about the software and use of effects. I will be purchasing the advanced course next week. Great tutorials!
Ditwylite
Thanks for a great course. I'm an older DJ who learnt on vinyl, then moved to CDJS and have recently bought the XDJ RX2. I took these courses to get used to the new technology. Love the courses, they're very clear and easy to follow!
Wfp_hendriks
Jamie, absolutely fantastic course! The way you show the various techniques, the structure of the course and the quality of the videos is top-notch! I have done live teaching sessions before, but I prefer learning using your online teaching courses! Already purchased the advanced course and can't wait to start. Also, love the content you put out on your social media channels. Great way to spend my time during the lockdown!
We Tutor
Free Online Tutorials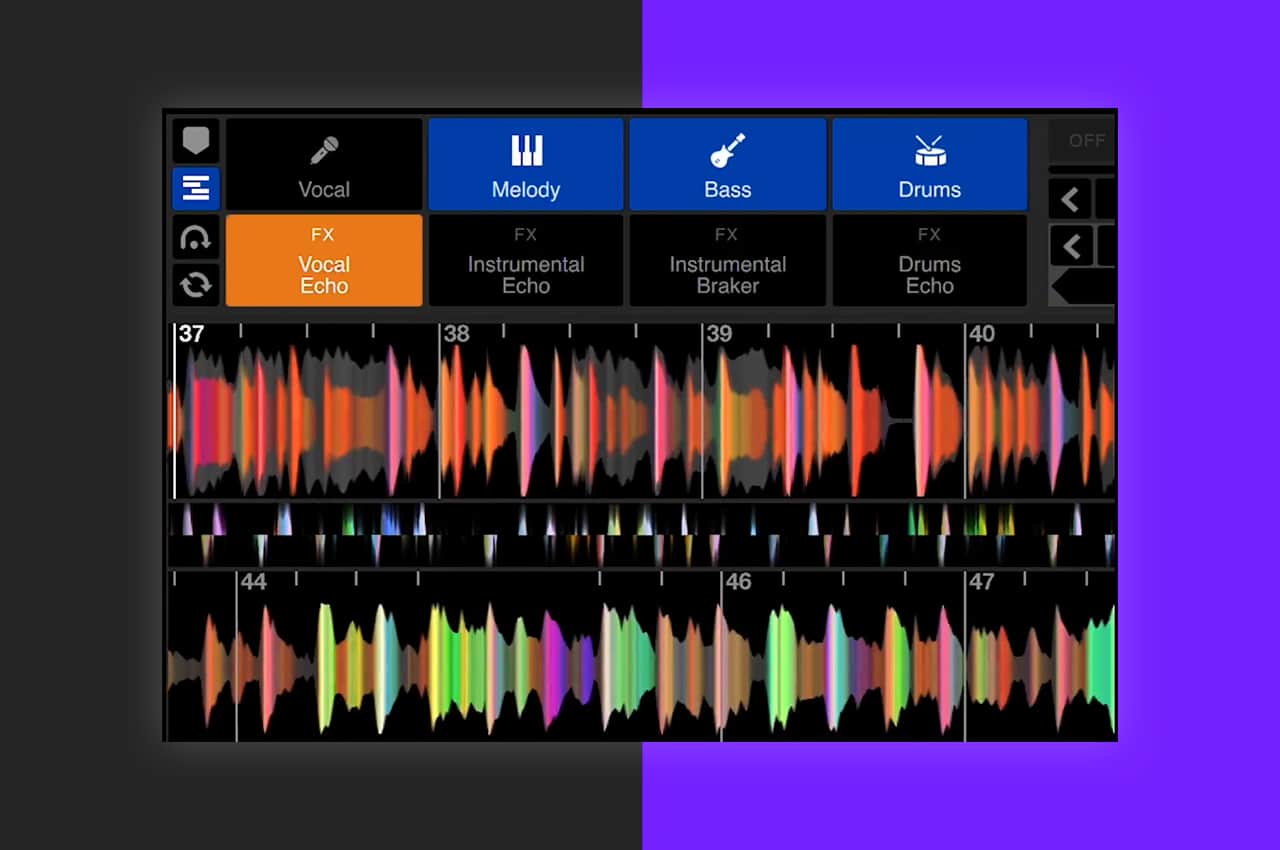 Uncover the power of precise control over drums, vocals, and instruments. Explore our Serato Stems Mix Breakdown video f...
We Care
Here To Help You learn
Crossfader is here to help you learn and develop as a DJ. Whether you're a bedroom DJ, working club DJ, or an artist rocking the festivals already, there is a place for everyone. We will transform you into a more skillful, confident DJ whilst also providing support and a place to network with other DJs.
We're a UK based company built from a team of dedicated DJ's who have worked in the industry for many years. We love music and have a passion for technology in the DJ industry.