Are you currently asking yourself these questions?
How does this thing work?
What is beatmatching & timing?
Where do I download music?
What DJ software should I use?
How can I learn to mix like my favourite DJs?
That's where we come in….
But who are we?
WE ARE CROSSFADER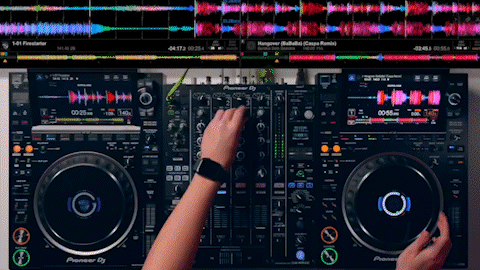 A team. A community. An education platform.
The first to review the latest DJ products. A passionate group of DJs. Certified by Serato DJ, Beatport and Beatsource. Recommended by Pioneer DJ.
Trusted worldwide with over 1 million subscribers across social media.
But we are also you!
We have been you at every step of the journey.
Now we're here to help, share, educate and ensure you succeed!
Get mixing your favourite music on your DDJ-FlX4 today e

ven if…
You have never touched a single button on your controller.

You need help understanding words like BPM, Tempo, and Hot Cues.

You're not sure what genre you want to play.

You need to figure out

 where to start

.
What's Inside?
Only in this course will you find
Proven Strategy
A proven step-by-step method used to teach over 15000 students all over the world how to DJ from scratch
Everything you need
Our free Crossfader Music Pack provides the music used throughout the course. You also get a FREE 3 MONTHS TRIAL to Beatport or Beatsource (New customers only). You can watch each lesson 24/7 from our app, watch wherever you are offline, and adjust the playback speed to your preference.
Rapid Results
From speaking to our students, we know you will learn how to mix…QUICKLY! Within the first five lessons, you will get a quick win and learn the basics of beatmatching and timing. You WILL be DJing by the end of the day.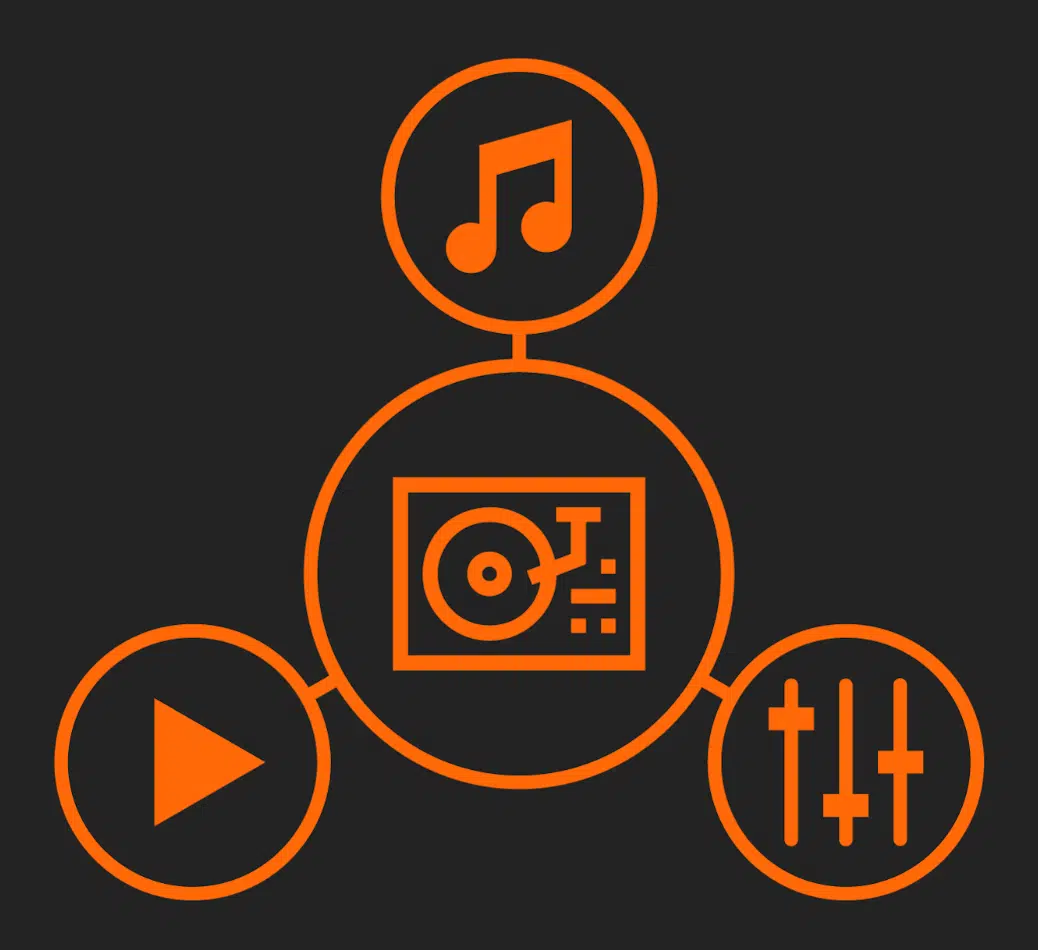 Certified Teachers
We are certified by Pioneer DJ & Serato as official trusted educators. Plus, we have had a combined 30+ years as full-time working DJs.
We want to make the learning experience as enjoyable as possible. We are the only DJ education platform to offer interactive feedback. We have found this keeps our students engaged and motivated throughout the course.
The details
Whats inside the course?
Module 1 - Getting To Know Your FLX4
Introduction To The Course

DJ Tools & Free Music Download

Rekordbox Interface & Preferences

Importing, Analysis & Music Management

Online Streaming Services

Sounds Inputs & Outputs

Basics Of Hardware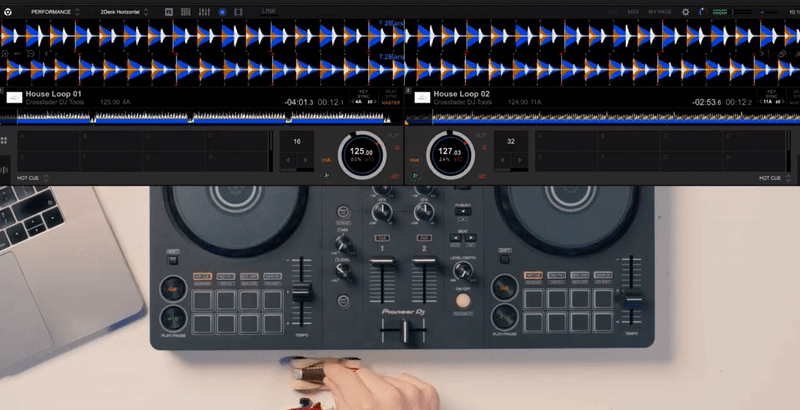 Module 2 - Beatmatching & Timing
Understanding Timing & Beat Matching

Catching The Number 1

Perfect Your Timing

Make Use of the Crossfader DJ Tools Pack

Understanding Sync and Why It Can Go Wrong

Grid Editing

What Is Quantize?

Timing With Hip Hop and Drum & Bass

Getting Used To The Tempo Adjust

Beat Matching Basics

Further Beat Matching

Beat Matching Other Genres of Music

Guess The BPM Game
Module 3 - DJ Mixing
The Golden Rule

Song Structure

Using The Golden Rule For Seamless Mixing

Time To Use Headphones

When To Mix In & Out

When To Mix Other Genres In & Out

EQs & Filters

Creating A Flawless Sounding Mix

Create A Flawless Sounding Mix with Hip Hop
Module 4 - Taking it further
Do More With The Filter

Smart Fader Tutorial

Smart CFX Tutorial

Extended House Set

Using Streaming For A Mix

Extended Hip Hop Set

Final Word

Bonus Content
Our Promise
Our Guarantee
We are confident in the quality and effectiveness of our DJ courses and guarantee you will be mixing your favourite music confidently within 30 days! If, after 30 days that hasn't happened, just email us for a full refund.
Or, for any reason, if you find yourself unsatisfied with the package within the initial 30 days of enrolment, simply reach out to our customer support team, and we will promptly refund your investment without any hassle. We have complete faith that our education delivers and want you to feel confident joining us.
Questions?
Pioneer DDJ-FLX4 DJ Course FAQs
Does the DDJ-FLX4 come with DJ Software?
Yes this controller unlocks Rekordbox and Serato lite, so you don't have to worry about purchasing any DJ software right out of the box.
Does the DDJ-FLX4 have Bluetooth?
Yes, you are able to use Bluetooth to connect the Rekordbox DJ app so you can DJ with your smartphone or iPad right away!
Can I connect a Bluetooth speaker to the DDJ-FLX4?
We recommend using a wired connection to your speakers to prevent any latency.
Can I use my phone to DJ with?
Yes, the Rekordbox DJ app works with the DDJ-FLX4 wirelessly or using a USB C cable.
What software is best to use with the DDJ-FLX4?
The great thing about this course is that all the lessons are filmed in Rekordbox and Serato, so you can decide which one you prefer.
Get to know these faces!
Meet the team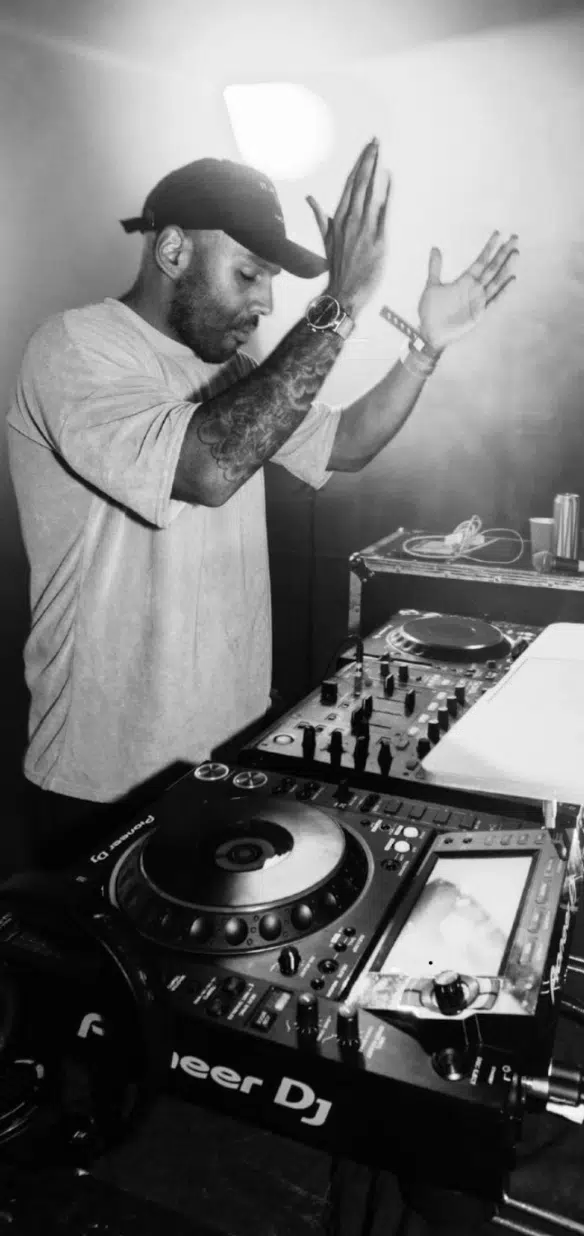 Lawrence James
Favourite genres – Hip Hop / Rap / R&B
Speciality In Education – I teach DJs how to be more creative & how to make a career djing using social media.
Career highlight – Selling out an 8-week summer of my own headline shows in Greece. Touring several O2 academies in the UK and ran a successful year of my own events in Dubai.
Jamie Hartley
Favourite Mixing Style – Open Format Mash Up
Speciality In Education – Vast knowledge of DJ software and hardware
Career Highlights – Warming up for Martin Garrix at one of his first club shows in Leeds, UK. Warming up for Jazzy Jeff at Mint Warehouse in Leeds. Playing a Boat Party in Ibiza. Playing to 10,000 plus people at multiple UK festivals.
Danny James
Favourite Genre – House / Techno / Drum & Bass
Speciality in education – Knowledge of specific genres & hardware
Career Highlight – Playing on the Deadmau5 UK Tour. Warming up for Andy C, Pendulum & Marshmello.
Happy Customers
Meet Some of our students
Heavenly Father
I have been DJing for about ten months and absolutely love it. I decided to do your course after deliberating whether I needed it or not. May I say, it's the best choice I ever made. I have learnt so much, so quickly, and only wish I tried it 10 months ago. I'm looking forward to the intermediate course as it will SAVE MONTHS OF EXPERIMENTING! Even my wife, who had no interest, can now do a simple mix after watching a couple of your tutorials.
Amrit Bains
This has by far been the best and most useful course I've ever done! It is structured in such a great way that is easy to follow, but at the same time very informative. I've not used my equipment much in the past, until I did your course! It's just really brought everything together for me and makes me want to use them more than ever now! P.S Loved all the sample music you demo with, thank you!
Anthony Cunningham
Just wanted to say a big thanks, how great this course is! I have started learning how to DJ the past year with 1 to 1 tutors, but I have to say this, has helped me gain my confidence further and this course is easy to understand by the way you have structured each video with techniques. I will be purchasing the advanced course and I look forward to learning more!
Asharidge
I have finished course one, I'm so glad I did, it has helped me heaps! I've been playing around for a few years but decided to go back to basics and start at the beginning. So many questions answered in your tutorials which are excellent. I've got more practice to do and then I'll be starting my second course!
Daren Higgs
I have been a DJ for over 25 years now and never had any lessons, just trial and error and advice from other DJs. I've just completed the beginner and intermediate courses and I have to say I really enjoyed going back over the basics. I have also learnt a lot about the software and use of effects. I will be purchasing the advanced course next week. Great tutorials!
Ditwylite
Thanks for a great course. I'm an older DJ who learnt on vinyl, then moved to CDJS and have recently bought the XDJ RX2. I took these courses to get used to the new technology. Love the courses, they're very clear and easy to follow!
Wfp_hendriks
Jamie, absolutely fantastic course! The way you show the various techniques, the structure of the course and the quality of the videos is top-notch! I have done live teaching sessions before, but I prefer learning using your online teaching courses! Already purchased the advanced course and can't wait to start. Also, love the content you put out on your social media channels. Great way to spend my time during the lockdown!
Get a free sample lesson
Click below to watch a free lesson video
This lesson will teach you how to use the DDJ-FLX4's unique smart fader feature to create seamless mixes.