Falling Back In Love With DJing 
For the first time since I started DJing, I have found myself with no regular gigs… and I love it.
As odd as it may sound, being without regular gigs has revived my passion for DJing in a way I never anticipated.
Over the past couple of years I have been thinking about my goals and what I want to achieve both personally and in the world of DJing and I've realised that my ultimate objective isn't to secure more gigs.
Being without regular gigs has brought me back to the very essence of why I initially fell in love with DJing – the love for music itself. In this time, I've rediscovered a spark that mirrors the excitement of my early DJing days.
It brings me so much happiness when I'm in my home studio, focusing purely on being creative, without the pressure of pleasing a crowd or fear of mistakes I may or may not make.
I'm experimenting with different equipment, pushing the boundaries of my creativity, playing music that resonates with me, and, above all, having fun!
Despite not performing gigs every night like I was at the beginning of the year, DJing remains at the core of my daily life.
I am incredibly fortunate to step into the Crossfader office daily, where I work with a top team who are just as passionate about DJing as I am.
Being able to share inspiration through new music and DJing techniques, not to mention working with cutting-edge DJ equipment and brainstorming creative content ideas, this will always keep my passion for DJing alight.
I should clarify- there is no doubt I will be returning to DJing live again at some point in the future.
However, this period of enjoying mixing music for me has proven immensely inspiring, and it will no doubt be the driving force that gets me back in the booth.
I wanted to share this with all of you because I believe it's crucial to recognise that the ultimate goal of being a DJ doesn't have to revolve solely around securing gigs.
In the Crossfader community, many of us seek to become great DJs to have a creative outlet or an avenue to express ourselves.
Success in the world of DJing doesn't always equate to the number of gigs you perform at. It's about finding joy in the music, being true to yourself, and enjoying the creative process.
Here's my home studio, it's my space for me and where I find peace in my creative self. One my favourite things at Crossfader HQ is when you share your setups with us.
I fully understand the visual excitement of this and welcome anyone to share this with us
.
---
Tune of the Week: 
Tourist is one of my favourite artists, he's been my top listened to artist on my Spotify for the last two years. His productions are always so clean and beautifully written. A massive inspiration for me!
​
I love the use of the sample from Mark Fry's- Song For Wilde, in this track, there are some really nice chords and great sound design, check it out!
Book Recommendation: 
Bass, Mids, Tops: An Oral History of Sound System Culture
I've always had a real love for Bass music, everything from Dub to Drum & Bass, Dubstep and Garage.
This book is about the Sound System culture in the UK and the undeniable influence it has had on the Bass genre to this day.
It includes some amazing photography and interviews with legends such as Adrian Sherwood, Mala and Skream that really brings the story to life.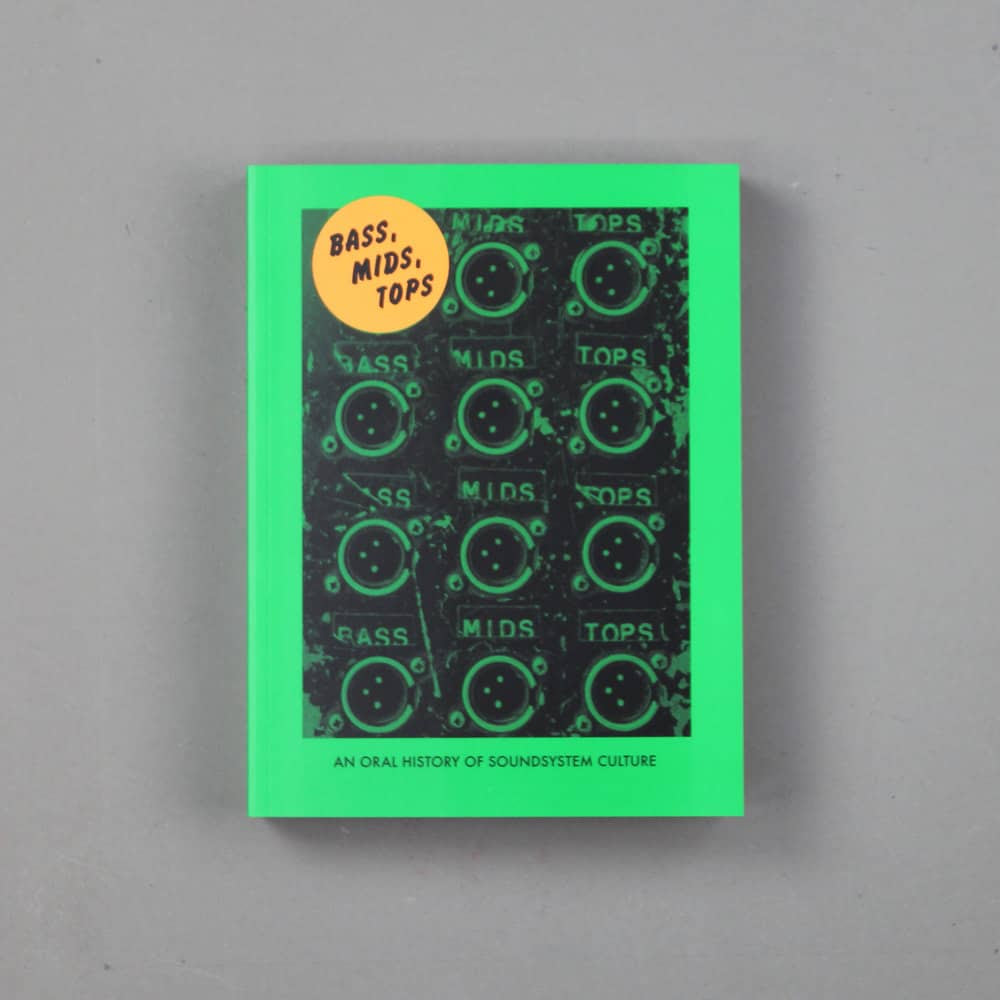 ---
Spotlight: 
Staying on the Bass theme, I came across this video of DJ Marky, a legendary D&B DJ. In this video he shows one of the ways he gets creative in his DJ sets. The simplicity and creative thinking behind the sound used in his mixes is genius. He's a wizard.
I highly recommend watching this and checking out his other sets on YouTube.
We're here to support you!
We hope these tips have pointed you in the right direction. Even with this knowledge, be prepared to make plenty of mistakes and fail a few times. It's all part of the journey and will give you valuable experience that will make you a better DJ. Ultimately though, success doesn't happen overnight. It's about putting in the time and dedication to achieve your goals.
But there are ways to speed things along! As well as our Complete DJ Package, designed to help you achieve your DJ dreams fast, we offer a range of comprehensive beginner courses to take your skills to the next level!