The Life of a DJ In Ibiza:
I mean, what a place. The no1 destination for any DJ. I tell everyone, if you've got the opportunity to go, GO! It took me far too long to get there, I grew up on Hip-Hop and had always associated it with House music, (which I guess is still the main reason music lovers go) but once I got there, it felt like a second home. In more recent years, the music is getting more diverse too, including genres like bashment and afrobeats which is incredible.
Hard work pays off when it comes to landing gigs in Ibiza. This year I've been playing pool parties, and I wanted to break down the steps of how to prepare for gigs like this.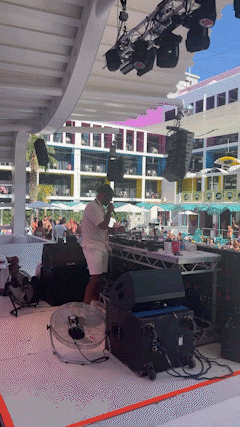 Confirm Gig Details:
I'm not even joking. I've turned up at the wrong venue twice before, so start by confirming all the essential details of the gig, including the date, time, venue address, and your set times. Add every detail to your calendar and get into a habit of doing this.
Create a Playlist:
Curate a playlist that suits the occasion. Consider the genre, tempo, and energy level that will resonate with the crowd. Understanding the event's music policy, audience, and any specific requirements from the organiser is vital.
Test Your Equipment:
Seriously, test everything: DJ controller, speakers, headphones, and cables. It would help if you did this a few days before the gig to ensure everything functions correctly, giving you time to make any necessary repairs or replacements in advance to avoid last-minute issues. Cables are the worst for easily breaking, so make sure you have spare.
Organise Your Music Library:
Proper organisation will save you time and allow for seamless transitions. Once you've managed your music and created specific playlists, always ensure you have three times more music than you think you need. This is what gives the most anxiety to new DJs. I always say over plan but don't overthink.
---
Have A Backup Plan:
Always have a backup plan in case of technical difficulties or unexpected situations. I'd say, 1 out of 10 gigs; something goes wrong with the CDJs or the mixer. Prepare a backup USB drive or have a backup playlist on your laptop or smartphone, ensuring you can continue the performance smoothly if any issues arise.
Practice Mixing and Transitions:
Even though you want your DJ set to be as flexible as possible to feed off of the crowd, dedicate time to practising your mixing skills and transitions between tracks. Experiment with different techniques, loops, mashups, transitions, and effects. Ensure you have a few technical routines that almost scare you into performing them. This will give you either a great learning curve if it goes wrong or an extreme sense of satisfaction when it goes right.
Communication with the Event Organiser:
Maintain clear communication with the event organizer. Confirm the setup time, soundcheck schedule, and any specific instructions regarding the performance. Discuss stage layout, or lighting preferences to ensure a seamless experience for you and the people running the gig.
Visualize and Visuals:
Visualize your performance in advance. Consider your interaction with the crowd and how to create an electrifying atmosphere. If visuals or projections are part of the gig, ask if you can use them for some self-promo. Why not. Send the sound tech your logo, or ask for your name on the screen. Capture it for your socials and use it for content.
---
Spotlight Tunes:
Ok gang, so I just couldn't pick one this week, so here's some big summer tracks that I'm feeling and playing right now. Let's start with a UK QUEEN, Jorja Smith!
This is my tune of the summer – Little Things, but I've also come across this really sick mashup with Gypsy Woman. Check out both and let me know which one, you're feeling mo
st.
Big pool party energy as-well from Byron Messia a track called Talibans.
On a totally different energy ting… Chase & Status keep dropping clips of tracks on their Soundcloud and THIS ONE I need them to release like yesterday! 
---
What I'm Listening to: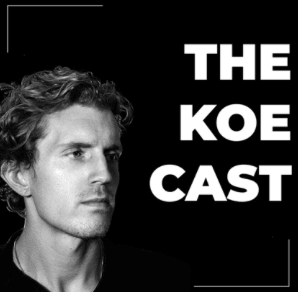 This week, I recommend THE KOE KAST podcast by digital creator Dan Koe. I resonate with his content, as his philosophy is the 'creator economy', meaning in this new age, solo creators will rise to the top and stacking skills that you can learn online is essential to survive this new age.
I think of all the skills I have personally learned over the years of DJing… Entertaining, public speaking, video editing, social media management, networking, investing, accounting, graphic design, music production, the list goes on…
Think about the skills you have stacked over the years, or better yet, think about this, you can learn a brand new skill online in as little as a few weeks, and where could that skill take you, what doors could that skill open up. I've personally just been on a business course, and I've learned more in 30 days than I did about business in 2 years of college where I studied business 

Listen on Spotify
---
App: 
So at the minute, I urge you to try threads out. There are no ads yet, and everyone is just vibing on there. I think the whole world would love to keep this platform as pure and as vibey as long as possible because we've seen what happened to Facebook and Twitter!
It's great for networking with DJs, promoters and people you need to connect with to open up opportunities. For now, I'd advise leaving the "check out my mix, watch the transition" kind of posts and focusing on conversation and engaging, even offering value where you can and let's just see what threads will become.