DDJ-REV1 Beginners Guide
The Pioneer DJ DDJ-REV1 is Pioneer DJ's latest entry-level controller for those wanting to take their first steps into the world of DJ'ing. Compatible with Serato DJ Lite, the DDJ-REV1 is compatible with Windows and Mac computers. In this beginners guide, we are going to show you how to set up the DDJ-REV1 on both platforms, getting you mixing as soon as possible!
---
How to set up the DDJ REV1
Connecting headphones and speakers to the DDJ REV1
The DDJ-REV1 features simple audio connections. Headphones connect to the front of the controller using a smaller 1/8th TRS connection. Speakers connect to the two RCA line-level outputs on the rear, labelled master. These are colour coded with the red connection for the right speaker and white being for the left.
Finally, the TRS microphone input with dedicated volume control is found on the rear of the controller. It is worth noting that the microphones audio is sent to the computer over USB, meaning you can use it in recordings or streams. A first for an entry-level DJ controller of this size!
---
Setting up the DDJ-REV1 on a computer with Serato DJ Lite
Before connecting the Pioneer DJ DDJ-REV1, ensure you have the latest version of Serato installed on your computer, available here.
Connect speakers and headphones to DDJ-REV1

Then Launch Serato DJ Lite

Finally, connect DDJ-REV1 to the laptop using supplied USB cable
If you're using Windows and no sound comes from the computer after connecting the DDJ-REV1, change the output of your computer back to your built-in speakers.
Using computer speakers with the Pioneer
DDJ-REV1
Serato DJ Lite allows users to use the default computer speakers alongside the speakers connected to the DDJ-REV1. This can be especially useful if the DJ doesn't own a pair of speakers or when on the move. To use the computer's speakers alongside the connected speakers, head into the preferences. Under the audio tab, check the box "Use Laptop Speakers".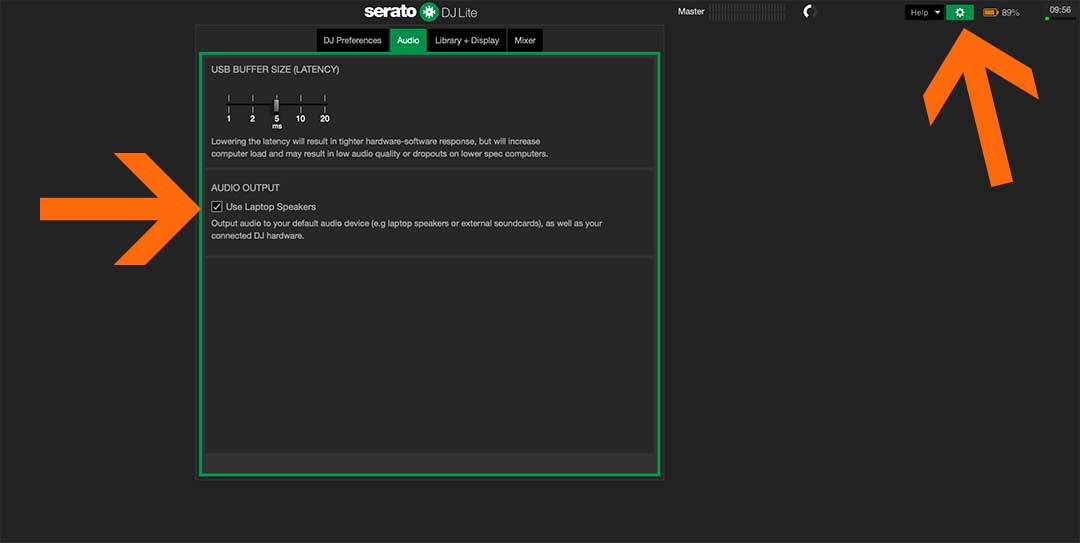 ---
Getting started with Serato DJ Lite
In this video, founder and tutor Jamie Hartley explains how to get started with Serato DJ Lite. Learn how to get started importing and managing your music library!  To learn more about using Serato, read our beginners guide found here!
---
FREE DJ MUSIC PACK
At the start of your journey as a DJ, one of the main things you will need is music! That's why we have created a music pack specifically for DJs with extended edits of songs perfect for practising with. The music is exclusive, and better yet, it's free to download and mix with on your DDJ-SB3.

---
Learn to DJ with the DDJ-REV1
Learn to DJ with our dedicated beginner DJ lessons for Serato DJ Lite and the DDJ-REV1!